POH x Architects EAT: The 'S' word.
Written by Isabella White
Architects EAT explain how to fit out your tenancy sustainably, and go beyond the bare minimum approach for environmental outcomes.
For environmentally conscious operators, fitting out your tenancy can be a moral and ethical minefield. Tenancy leases in large shopping centers often last between 5-7 years, with an agreement for the operator to 'de-fit' the space once their lease is over. Have you ever wondered what happens to all of this built work? Not to mention the use of toxic adhesive, materials and plastics in construction. So what can you do about it as an operator? Most online guidelines lack precedent projects with tangible examples. To remedy this gap, we're doing a deep dive into the Burwood Brickworks shopping centre by Frasers Property, the world's first retail building that has attempted – and achieved, the living building challenge right here in Melbourne.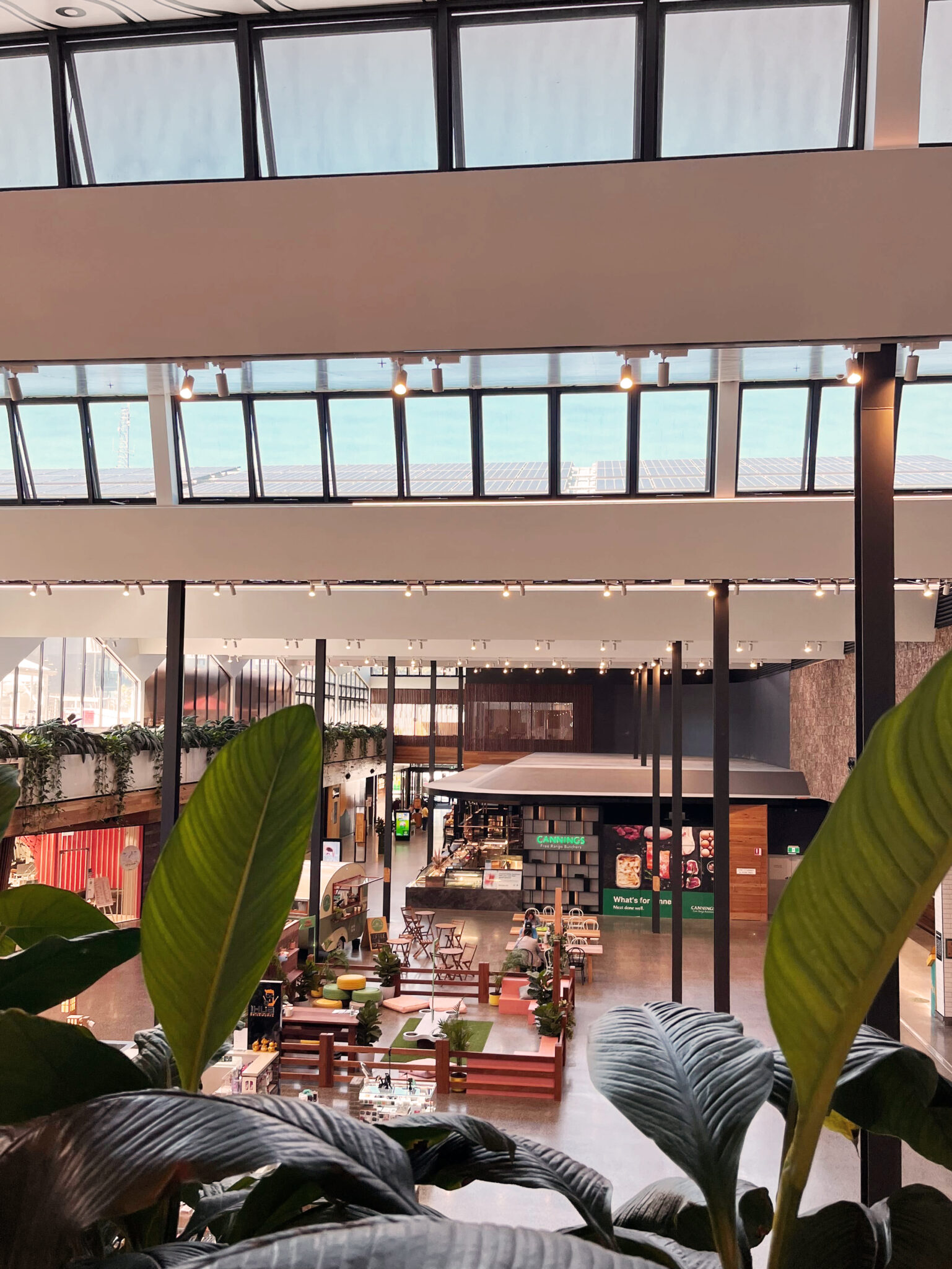 First, we need to acknowledge why up until now, such a blind eye has been turned to this process.
We see two major factors; demand and perception. We have the tech in Australia to produce non toxic materials and projects that not only exist without harming the environment but actually contribute to it positively. So why isn't this the norm? Architects, operators and consumers simply have not demanded this outcome from property developers (there are exceptions to this, some amazing people are achieving amazing things). To effect change, it is crucial that the architect, operator and property owner/developer are aligned and involved in the cause.
The next hurdle is the perception that 'going green' costs more money and is more work. As with ANY product development or new tech, the learning phase requires more effort than repeating work you've done before (there's just no getting around this part, sorry). If that was a legitimate excuse to never try new things, we would still be in the Dark Ages.
Without further ado, let us dive into Burwood Brickworks together. Burwood Brickworks is a shopping centre in Melbourne that now contributes more biodiversity to the city than if it was a field of landscape. The centre sees the word 'sustainable' as a bare minimum approach and instead designs for optimum outcomes. Architects EAT is currently working on a fit out within the Burwood center and will use our learnings on the project to explain the materials that were banned, how thoughtful design can improve operational costs, and methods of removing construction waste.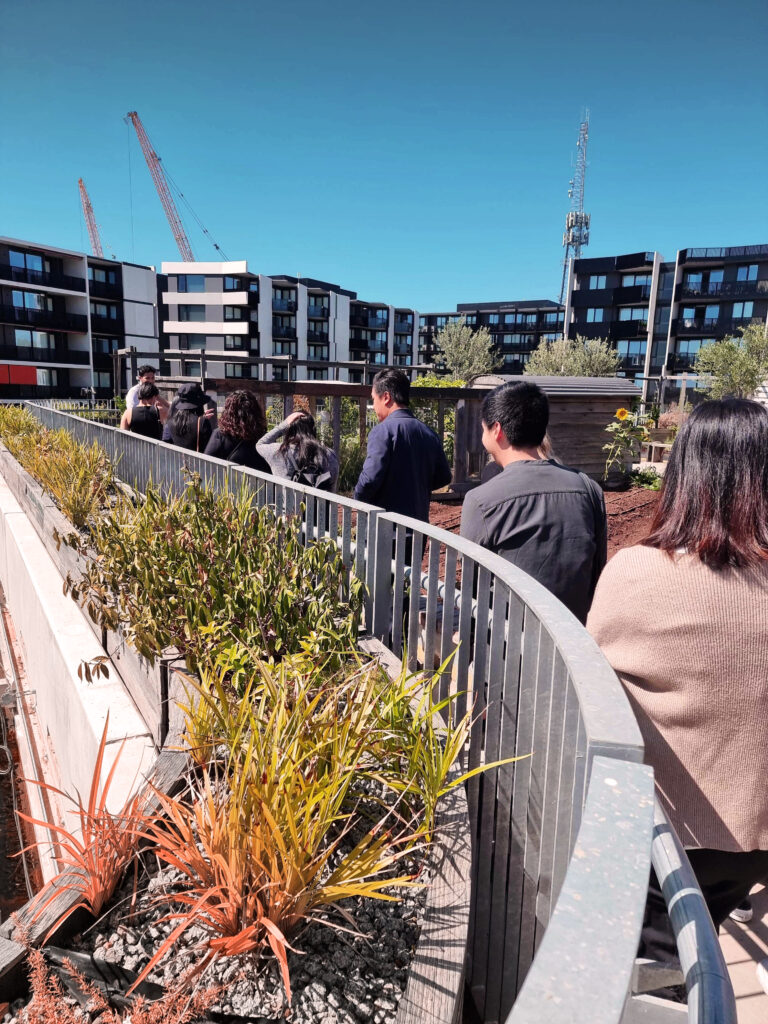 We could write a small book about the toxicities in common building materials but we'll focus on three that were banned from this centre. Vinyl flooring and wall coverings, laminates used for internal cabinetry and wood treatments for sealing timbers, all of which are known human carcinogens. Most of these products also affect air quality, and trigger asthma and lung irritation. Our staff have estimated it has taken roughly 50% longer to find product substitutes to achieve the Living Building rating. To reduce this time, we need more operators and designers to ask our manufacturers to disclose the contents of their products.
The most nebulous aspect of designing sustainably is the argument that clever design can reduce operational costs. We can only explain this using examples. After years of back of house (BOH) staff asking, 'what's it like outside?' the center now requires all BOH areas to have a skylight or window for staff to access daylight. This easy design inclusion has resulted in less staff turnover for the businesses. Another example is Woolworths' open air refrigerator aisles. It should come as no surprise that these aisles were too inefficient for the center, and they enforced closed door refrigeration. Woolworths worked with a supplier to invent a new type of glass that doesn't fog in the process, and the savings on energy are so significant that they are now rolling the fridges out across Australia. The list goes on, but most importantly the impacts are bigger than savings made, improving conditions for human occupation has knock on effects in health and happiness, increasing dwelling time in retail areas.
Finally, how to deal with construction waste is a serious challenge for everyone involved in building.
It is very difficult to dismantle a fit out while maintaining useability of the products. This center is only 2 years old, and has not had to deal with the process of de-fitting a tenant yet. The most effective way to enable re-use of building materials is to select products from the beginning that are able to be removed easily. Avoiding products that use adhesive, but rather can be bolted, clipped or locked together. Operators embarking on their a fit out journey should look at using as much of the base build materiality as possible.
If you are an operator that wants to demand better outcomes for your fitouts, we hope you can use this project as an example of a trailblazer in your industry. After designing a fit out for this centre, it has armed us with knowledge that will absolutely be implemented in our design practice. We can only squeeze so much information into this article but we strongly encourage all of our readers to visit the Burwood Brickworks website to find out more.
*A special thank you to Stephen Choi from Frasers Property, for sharing his resources with us.