POH x Architects EAT: The future of Hospitality – Part Two
Written by Eid Goh and Isabella White
Metaverse and AI
If you've been keeping up with our articles, you'll know we're tackling the future of Hospitality at the moment. This is part two of three, which looks at the Metaverse and AI. If you're sitting there thinking, 'but architects aren't experts in tech!?' You'd be absolutely right. But, we are experts in long term, creative problem solving. Technology will continue to affect all of us in unpredictable ways and we see our role as hospitality designers is to be able to predict, and think strategically around the intersection of architecture, tech and service. Our final article, which will end the trilogy next month, will focus on the dining experiences that our team at Architects EAT predict will be a focus for hospitality trends.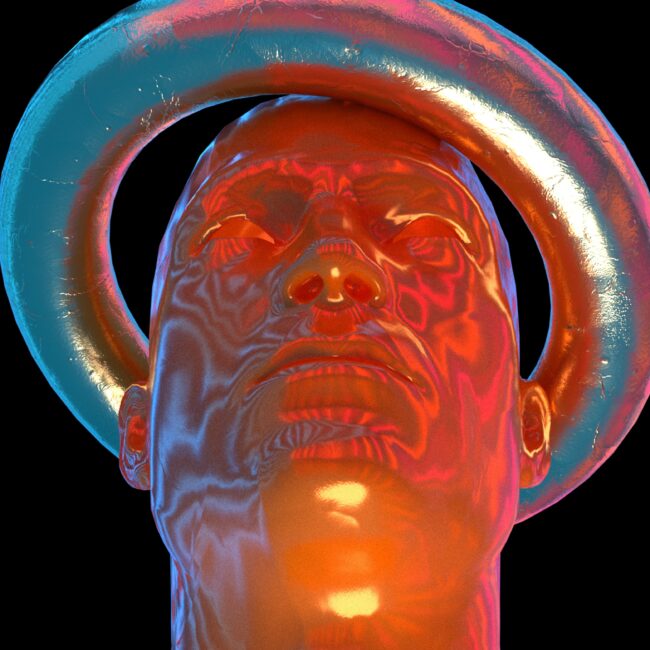 Metaverse
While researching this topic, it became clear the concept of the Metaverse can sometimes be confused with virtual reality. There is an important distinction to make. Virtual reality is a three dimensional environment with a specific and targeted function. The Metaverse on the other hand, does not have a specific function. It is a three dimensional space where people connect, communities are created, goods are bought and sold with no centralized governance. In this digital universe, people can be represented by their avatars and can travel from place to place or space to space within any virtual world.
To understand how the Metaverse might interact with hospitality, a good starting place is to look at what we already do online. Do you use Instagram to check out the menu of a restaurant before visiting? Why do you visit a website compared to a social media account? How do you order take away? These digital ways of interacting with the hospitality industry provide a blueprint for the future. Despite one obvious hurdle – you can't taste a virtual burger, yet – there are huge potentials for the industry to integrate with digital worlds like Metaverse and some big players out there are already doing it:
1. Interact with customers, colleagues and friends in the same realm at the same time:
People can travel instantly to different realms to experience digital stores. They can shop for food or drinks, order takeaway and sit in the digital cafe while they wait for their meal to arrive at home. 
2. Information era:
The importance of exploration, learning and understanding about food, ethos and processes helps people make decisions on their choice of consumption and their choice of experience. This information can easily be embedded into digital staff, menus and fit outs.
3. Three dimensional experiences:
Globally, we are shifting away from current two dimensional interfaces. Instead of looking up a cafes' Instagram to see what their food is like, you might soon be able to visit their restaurant and peruse their menu as an avatar.
4. Unlimited virtual realms:
Designs for buildings, interiors and spaces can be created at a quicker pace; not limited to budget and construction, regulation or governance. Or gravity for that matter!
5. Customer show and tell:
For hospitality spaces like hotels and event spaces, potential customers have the ability to explore the venue in the virtual world and engage with staff before making a decision to go to the physical site or booking.
6. Internal Operations:
If your team is split between multiple locations, if you need to host cross company events or if you need to trial new operational process' that would be too expensive to build in real life, the Metaverse can now by the space that these logistical issues playout.
We don't see the Metaverse as a replacement of physical experiences, but rather, 'an extension of.' A place where customers can browse and trial what they are getting as consumers and companies can expand and trial ideas. If all of this sounds unlikely to you, or just insane, this article by Forbes has done a great job explaining why all of this is a matter of time and not as crazy as it seems. The Metaverse is still in its infancy – time will tell what it eventuates in to.
Artificial Intelligence
We've focused largely on the Metaverse in this article but the very existence of digital worlds will be powered by Artificial Intelligence. Artificial Intelligence already exists in our mobile and digital devices and it will exist within the Metaverse to assist the online experience. As users move through spaces, tidal waves of data and information will be generated about customers, in turn this will drive new realms of consumption and digital content. It is likely to contribute to highly customized experiences for each individual. To bring this back to hospitality, we believe that effectively harnessing AI will come down to the data made available by customers. Potential applications for the hospitality world include:
Filtering large volumes of information to help business' reach a potential audience.
Helping consumers to create custom profiles so operators can understand needs and wants of customers (no more dietary mistakes!)
Assistance in decision making so consumers can have more free time to enjoy the experience and food.
While the Metaverse will rely on AI to power the digital universe, the concept of AI applies to many digital applications. Uber Eats already uses AI to help suggest meals a consumer might like to try, or optimize delivery times and algorithms on social media platforms push selected content into the correct target market's newsfeed. For hospitality, the Metaverse and AI are already here. It will continue to affect all industries in unpredictable ways and it will arrive sooner than we all think. As Kristi Woolsey says, 'If you're trying to reach an audience of 15-30-year-olds they're probably not on the internet or on social media any more, they're probably in the Metaverse.' It's time to dive in!