POH x Architects EAT: The future of Hospitality – Part One
Written by Isabella White
The future. It's a weird thing.
 By its very definition it never arrives, and yet predictions catch up with us all the time. So what are the predictions for the future of hospitality? There is lots to talk about at the moment. Australia has pledged to net zero carbon by 2050, the metaverse exists, Covid is over (or is it?), and we are on the brink of the biggest inflation rise since GST began in 2000. We want to sketch out some responses to these global scenarios based on observations in the industry not only as hospitality designers but also as consumers.
 

The New Normal
Let's get this Covid chat out of the way. Are there permanent effects from the pandemic that impact hospitality design? We think yes. Our most important lesson learned was designing spaces that had the ability to pivot from traditional dine-in models to more flexible takeaway modes; extra points if the space can facilitate multiple streams of income – like retail or coworking. There are some small additional hygiene considerations, but overall, the pandemic certainly hasn't dampened the appetite of diners to eat out and enjoy service. Something we're very interested in watching develop is the rise of ghost kitchens. We see this off-site production as an amazing opportunity for restaurants to expand their reach without having takeaway orders overwhelm prep areas trying to cater to seated diners. If the at-home audience is here to stay, logically the next step is to consider takeaway dining in its own right as a specialty. There are some early innovators out there, rethinking the packaging and production of meals for the sole purpose of the delivery journey, ensuring food is delivered hotter and crispier.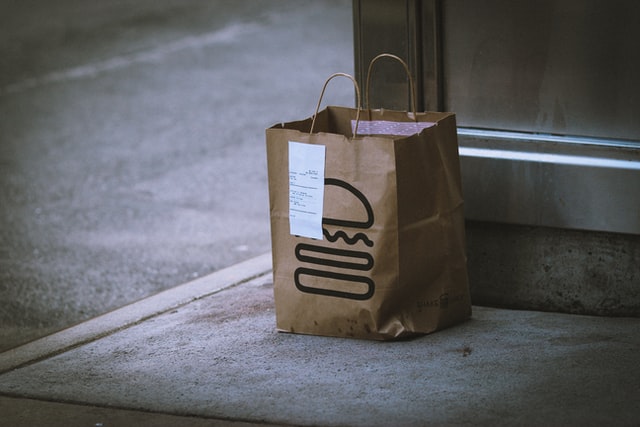 Social Responsibility
Historically, customers chose meals based on convenience, price and taste. With a heightened awareness of our own immunity and health, as well as an increasingly educated customer base on ethical sourcing, it is wise for operators to consider transparency and social responsibility within their brand. This extends to the menu, with a focus on wellness and nutrition. While the concept of brand transparency has been around for a while, its inextricable link to the climate crisis is a new development. As Forbe's magazine explains, "Seventy-one percent of consumers say they make food choices based on their personal values and that number gets higher with younger generations. The domain that is going to continue to grow is climate change. [They] can't overstate how big it will be and the industry is already starting to react."
 

Climate and Tech
The climate crisis will hit all industries hard in the next decade. With big players like McDonalds targeting net zero emissions, the writing is on the wall. Australia's 2050 pledge and the continual integration of tech offer a big opportunity to operators who want to become front runners in this space.
To put it bluntly, there is huge space for innovation in the hospitality sector. Most advancements into the digital world we've seen over the years have focused on streamlining interactions between servers and customers. While this is important and more relevant than ever in light of recent labour shortages, we believe the future of hospitality will undergo an enlightenment when it comes to acknowledging the incredible energy usage that goes into gas kitchens, general operations and fitouts.
Longevity in Design
When we look to the future, the nature of hospitality fitouts seem to be at odds with the way the world is currently moving. Having worked in this space for two decades, our spidey senses are telling us it's time for a change. Due to short term leases for tenants, operators often have to invest in a bespoke fit out for their space, only to demolish it 5 years later – sometimes less! The lost investment in this work and materials is extraordinary. We want to see a world where operators can continue to invest in their tenancy and when it is time to relocate, dis-assemble their investment to take it with them or sell it. We're not the first ones to think about this, the 'deconstruct, do not demolish' mind set was explored at length in the 2022 Melbourne Design week. Speakers from  Revival Projects, and the panel for 'circularity in the built environment,' discussed the future of the construction industry in light of the climate conversation.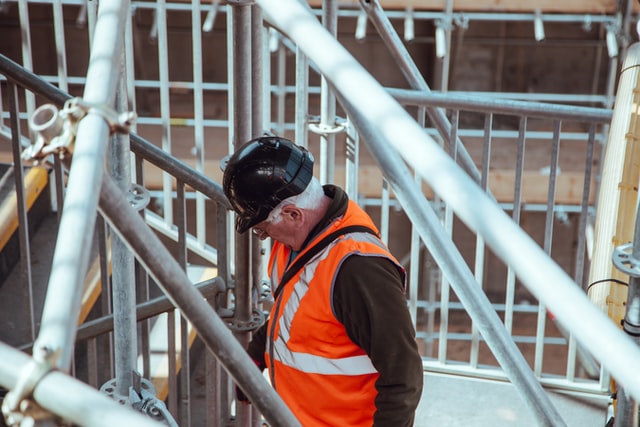 Electrify Everything
There are also big moves to be made in the electrification of the hospitality world. We're going to focus specifically on kitchen appliances for this article. When prompted, the general public do understand that going electric is the way of the future. With advancements in technology, induction is now a superior product for cooking, heat distribution and energy usage. Not to mention electric appliances can be powered from Australia's incredible offering of renewable energy, instead of burning a literal fossil fuel (methane gas) in a workplace. It is not widely advertised, the health effects of gas cooking, but the continual burning of methane in homes and workplaces is a leading cause for respiratory conditions, particularly for children. It has been a wonderful campaign of large fossil fuel companies that the gas you cook with is 'clean.' As Saul Griffiths states, this is simply just not true. Griffiths is an Australian engineer, who has worked for the White House in developing Biden's electrification agenda. He has recently written a realistic plan to decarbonise Australia's economy in a book called 'The Big Switch,' that outlines how to electrify our economy. As Australia's 2050 pledge hurtles towards us, for operators and designers that want to get ahead of the wave, it is a very wise move to start electrifying (almost) everything. 
The next 5-10 years will be a time for major innovation and invention. We share this view with hospitality heavy weights Jack Li and David Chang. Compounding factors of supply chain issues, rising inflation, rising wages, labour shortages and new tech means we could be in for a transformative time sooner rather than later. It is in the best interest of all industries to stay ahead of the curve, and make sure we're thinking about long term strategies. This article is part one of Architects EAT's predictions for the future. In our next edition we deep dive into the potential crossover of hospitality, the metaverse and AI, as well as dining experiences that are influencing the way we design and consume.