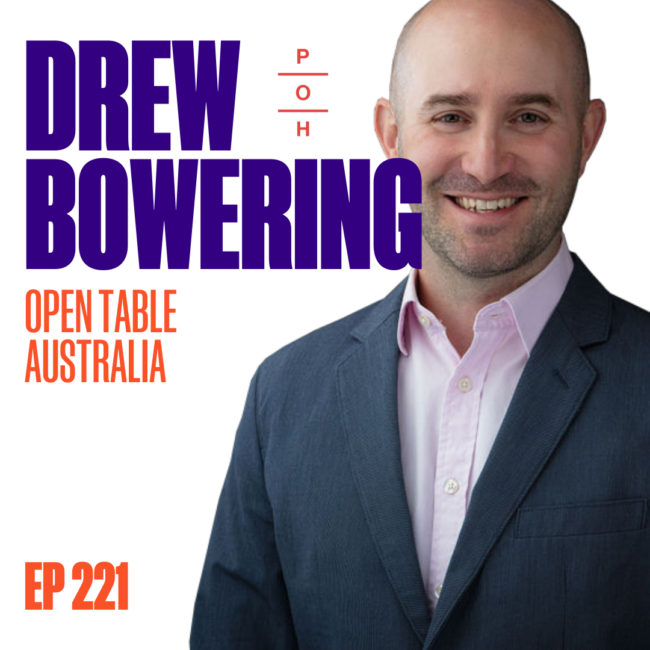 Episode 221 ft Drew Bowering from OpenTable
Finding your table for any occasion with the Senior Director, Restaurant Sales & Services, in APAC for OpenTable, Drew Bowering
Thanks so much for tuning into the last episode of the year and as we reflect on the year just gone and look towards 2023, it always a great time to reflect on the things that are working well and maybe the things that need addressing.  OpenTable are Australia's most visited dining reservation site, with over a million visitors each month – so it felt like the perfect time to speak to them about how they're seeing the industry and what their plans are for next year
We are excited to talk with Drew Bowering the Senior Director, Restaurant Sales & Services, in APAC for OpenTable as we discuss how to maximise your revenue in your venue.
Drew joined OpenTable in 2022 after spending 14 years with the Expedia Group where he occupied senior leadership roles focused on expanding the business in the UK, Asia Pacific, and the US.  Drew's broad hospitality experience and business acumen, combined with his human-first approach to leadership, has led to positive outcomes for the brand  and industry partners alike.  He's a regular public speaker on the industry circuit, speaking to the power of technology helping hospitality partners navigate the digital revolution.
In this podcast we discuss:
-How Drew came to work with OpenTable, coming from a long career in the travel industry.
-What data is most important moving forward for venue sustainability.
-How do you best maximise revenue in a venue with booking systems?
-What is the brand looking forward to in 2023.
We can't thank you enough for the support this year, it has been an evolving one for the hospitality industry for sure.  We look forward to the Summer Series launching next week and coming back in March 2023 with new Live episodes.
Please find our guest information here:
Website: https://restaurant.opentable.com.au/
Instagram: https://www.instagram.com/opentableau/
Please find us here at POH:
Website: https://principleofhospitality.com/
Instagram: https://www.instagram.com/principle_of_hospitality/
Mentioned in this episode:
42 Days Free Discovery Session
42 Days Ethos is to build solutions for hospitality businesses to retain and develop their team.
We believe that the first 42 days, the first 6 weeks, of someone's employment in any industry, but especially the world of hospitality which is so competitive, fast-paced and intense.
We have an opportunity to reshape that narrative. Our team has extensive experience in the hospitality industry, so we know what it takes to keep your team happy and engaged. We'll work with you every step of the way to create a plan that works best for your business.
Meet your hosts: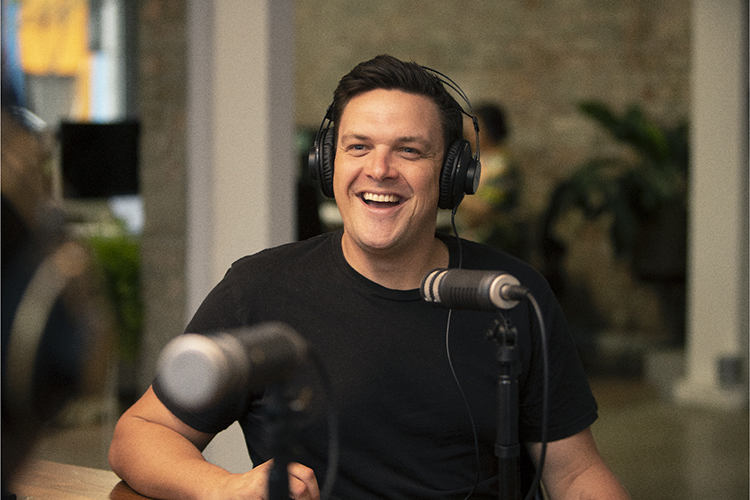 Shaun de Vries
Co-Founder & Host