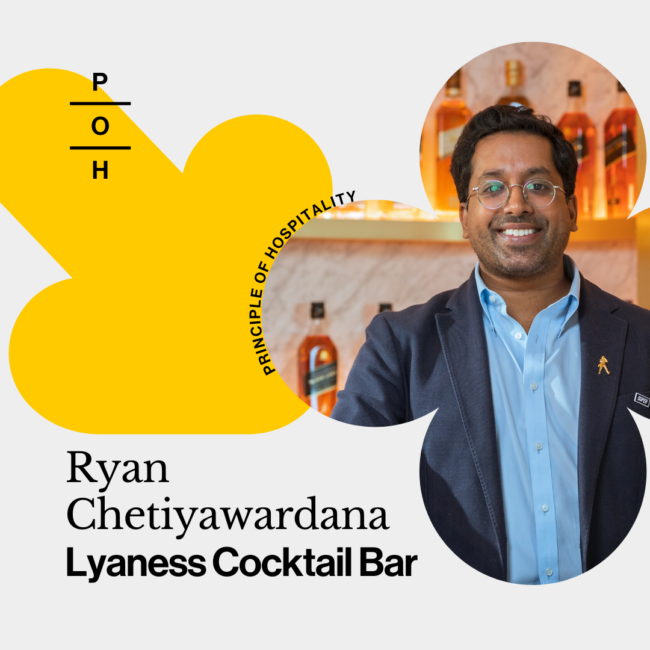 Episode 207 ft Ryan Chetiyawardana from Lyaness Cocktail Bar
The true meaning of sustainability in bars with one of the best in the industry with Ryan Chetiyawardana Aka Mr Lyan for the World Class Cocktail Festival
Cocktail bartender Ryan Chetiyawardana goes by Mr Lyan, which is arguably easier to say. He opened his first bar, White Lyan, in London in 2013 as the first cocktail bar in the world to use no perishables; no fruit and even no ice. It's an exploration of sustainability, with much lower waste and the use of pre-made cocktails and innovative ingredients was a ground-breaking venue.
Ryan currently operates Lyaness-London, Super Lyan-Amsterdam, Silver Lyan-Washington DC, Seed Library, Mr Lyan Studio, as well as being a Masterclass instructor.
He is also going to be in Australia for the Highly anticipated World Class Cocktail Festival returns 9-18 September in Sydney with colourful cocktail experiences and never-seen-before collaborations.
The World Class Cocktail Festival will simultaneously host over 50 of the world's best bartenders, including a collaboration between Ryan and Peter Gilmore at Quay.
With all that said, it's a pleasure to have Ryan as a guest this week.
In this podcast we discuss:
-How he started out in the bar industry.
-What it takes to be an awarded bartender.
-Why Ryan cares about sustainability so deeply.
-How he trains his team to care about sustainability.
-How biology has helped him in the industry and in product development.
-How he treats the bar like a kitchen and blurs the boundaries between them.
-During the World Class Cocktail Festival, Johnnie Walker Blue Supper Club is popping up at Quay for 3 days only (14-16th) and is collaborating with Peter Gilmore from Quay, what can people expect.
Please find our guest information here:
Website: https://www.mrlyan.com/ (https://www.mrlyan.com/)
Instagram: https://www.instagram.com/mrlyan/ (https://www.instagram.com/mrlyan/)
World Class Cocktail Festival Website: https://www.worldclasscocktailfestival.com/en-au/events/ (https://www.worldclasscocktailfestival.com/en-au/events/)
Please find us here at POH:
Website: https://principleofhospitality.com/ (https://principleofhospitality.com/)
Instagram: https://www.instagram.com/principle_of_hospitality/ (https://www.instagram.com/principle_of_hospitality/)
Thanks to our supporter for this season – https://www.payo.com.au/ (Payo )
Invite a mate and get $20 each when they use Payo – https://www.payo.com.au/share-earn/ (Mates Dates Link here)
Meet your hosts: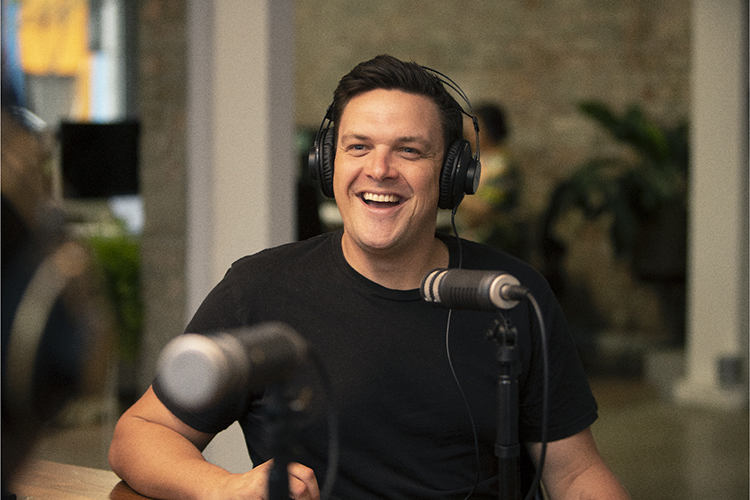 Shaun de Vries
Co-Founder & Host