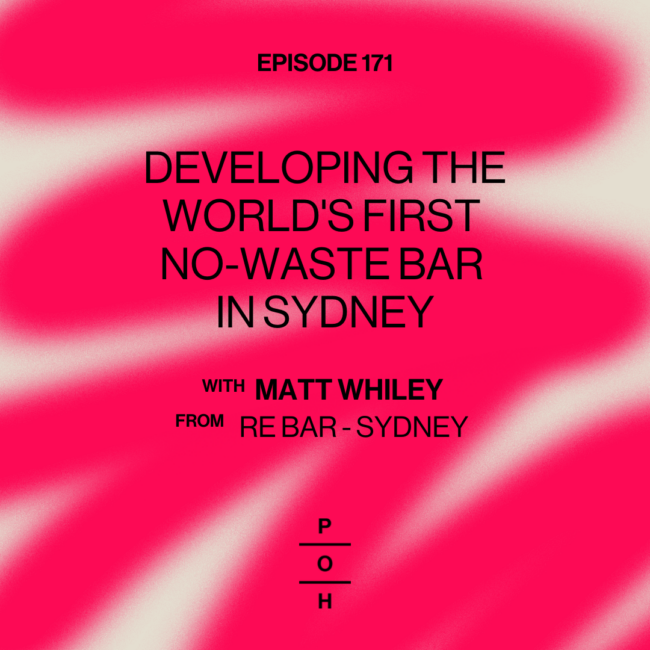 Episode 171 ft Matt Whiley from RE-
POH Summer Series 4/6 – Matt Whiley from RE- on how he is developing the world's first no-waste bar in Sydney
RE-, the world's first permanent no-waste bar, is now open in the newly-restored South Eveleigh precinct. An inspiring collaboration between hospitality heavyweights Matt Whiley (Scout) and Maurice Terzini (Icebergs Dining Room & Bar; CicciaBella), RE- is a bar built from the ground up to be one of the world's best, with the kind of drinks program Whiley has made a global name on, supported by Terzini's signature tone and style. Whiley's pioneering ethos first brought to life at Scout, brought a sharp focus to local ingredients and sustainability, leading the way with drinks that preference innovation and taste while minimising waste.
At RE-, Whiley is pushing that to its limits, interrogating everything from the materials and glassware, to the light fittings, ingredients and garnishes, through to what goes in the bin. The result is an approach to waste that is world-leading, with every facet of the bar considered from the lens of sustainability. Whiley's ultimate ambition is for RE- to be the driver of a global movement that reframes how bars talk about and act on, sustainability and waste. More than anything, he wants to demonstrate how sustainability, flavour and enjoyment can, and should, go together.
In this podcast we talk about how Matt and his team are standing up this bar to make sure that is focused purely on sustainability, how they have built the supply chain, and how they are building a collaboration with Sydney bars to share the learnings of what will be one of the most extraordinary bars in this country.
Check out all the news about RE Bar here-
Website:  https://wearere.com.au/
Instagram:  https://www.instagram.com/_wearere/
Please connect with us here at POH as always-
Website: https://principleofhospitality.com/
Instagram:  https://www.instagram.com/principle_of_hospitality/
Meet your hosts: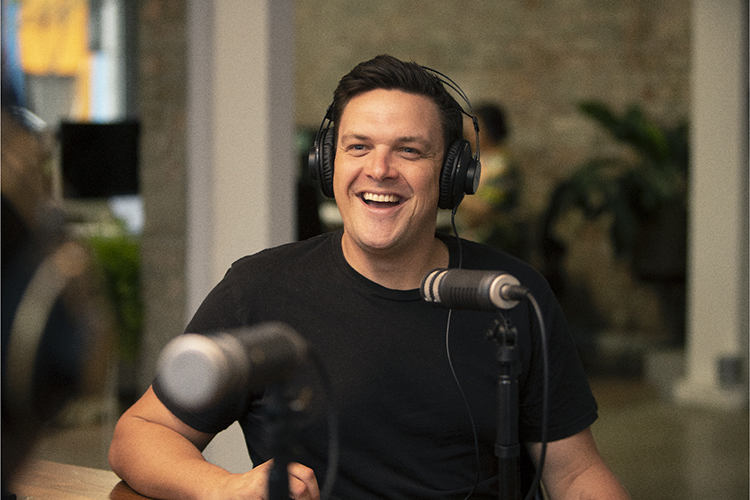 Shaun de Vries
Co-Founder & Host