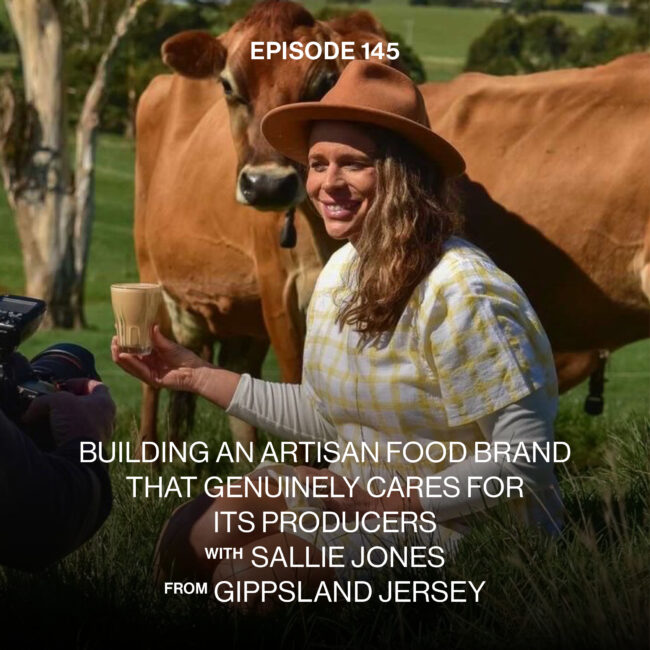 Episode 145 ft Sallie Jones from Gippsland Jersey
Building an artisan food brand that genuinely cares for it's producers with Sallie Jones from Gippsland Jersey
Gippsland Jersey does things differently, sourcing milk from smaller, family farms with incredible dairy farmers paying farmers a fair price for what they produce. By sidestepping large milk processors and value-adding already premium jersey local milk, they ensure a healthy wage for farmers and a clear choice for consumers, which is great news for everyone. In recent times their quality and service has been noticed by some of the best hospitality venues including Gimlet, three blue ducks and Attica, so it's an honour to talk to their co-founder and director Sallie Jones. In this podcast, we talk about why Sallie started the brand the honour her father, the difference in how they treated and pay their primary producers, and how she keeps such a fun and engaging brand with a fantastic staff culture.
You can connect with Gippsland Jersey here:
Website: https://gippslandjersey.com.au/
Insta:
https://www.instagram.com/gippslandjersey/
Please connect with us here at POH here: Website:
—
Send in a voice message: https://anchor.fm/principle-of-hospitality/message
No posts were found for provided query parameters.