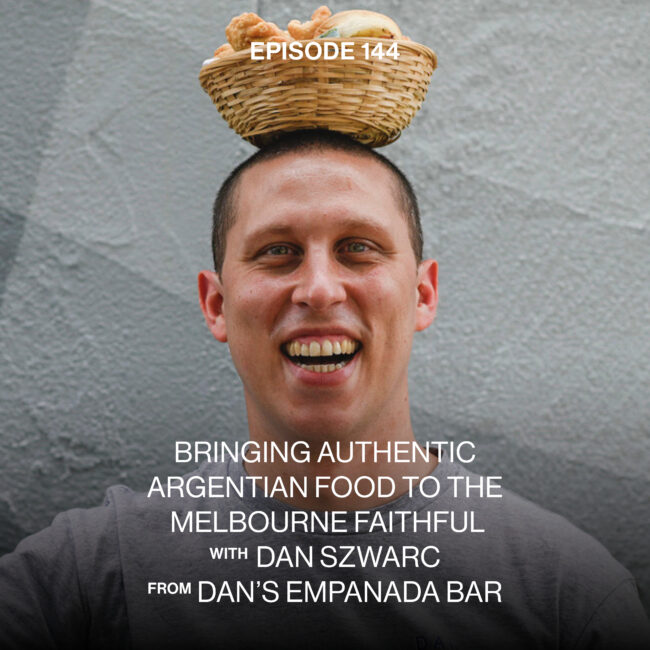 Episode 144 ft Dan Szwarc from Dan's Empanada Bar
Born and raised in Argentina, Dan Szwarc's driving passion is food and, most of all, honesty when it comes to food.
His food style is multi-faceted combining influences from his French training, Australian lifestyle and South American heritage. Dan is bringing the flavours of his homeland to Australia with Dan's Empanada Bar, a concept that combined comfort food with snack elements. A tradition in Argentina and a legacy that he wants to share. The talented Chef began his career as a student at the prestigious cookery school The Bue Trainers in Buenos Aires. He graduated with distinction at the top of his class before gaining experience at the Hyatt, Claridges and Gate Gourmet. Dan moved to London to work under Peter Kromberg at the Intercontinental Hotel. A stint in cruise ships followed before he finally landed in Melbourne at Sofitel Hotel's Le Restaurant with Marcus Moore.
Dan's career took off in Australia at Crown casino, helming the kitchen of Number 8, before opening Les Boucheries Parisiennes with Phillipe Aubron. Next up was running Joseph Vargetto's Oyster Little Bourke, Albert Park Hotel and Livebait, before becoming Head Chef at Gary Mehigan's Fenix restaurant and Made establishment's Hellenic Republic in Brunswick and Hellenic Hotel in Williamstown. Dan has represented Australia at the finals of LCDR in Singapore and in 2020 he will judge the renowned Chef of the Year Competition, which sees professional chefs compete against other chefs and the clock in a test of creativity, kitchen skills and ingenuity. In this podcast we discuss how Dan ended up coming to Melbourne, what true Argentian food is to him, and his plans as he scales his amazing Empanada bar concept.
Please find out more about Dan and his Empanada bar here: https://dansempanadabar.com.au/ https://www.instagram.com/dansempanadabar/
As always please connect with us at POH here: https://principleofhospitality.com/
—
Send in a voice message: https://anchor.fm/principle-of-hospitality/message
Meet your hosts: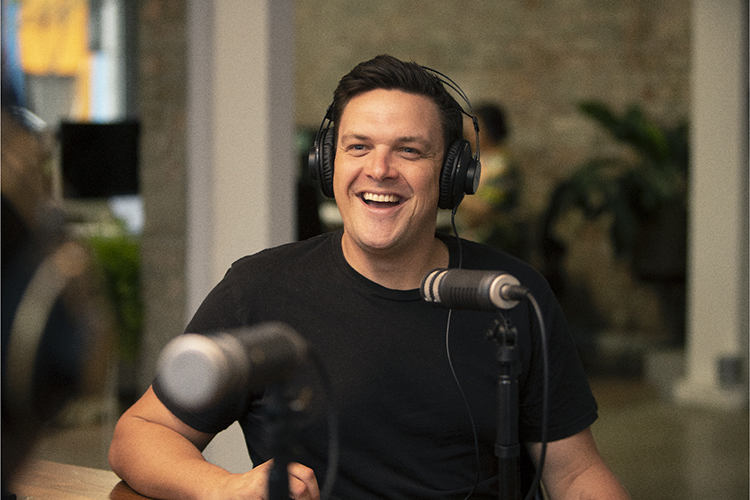 Shaun de Vries
Co-Founder & Host