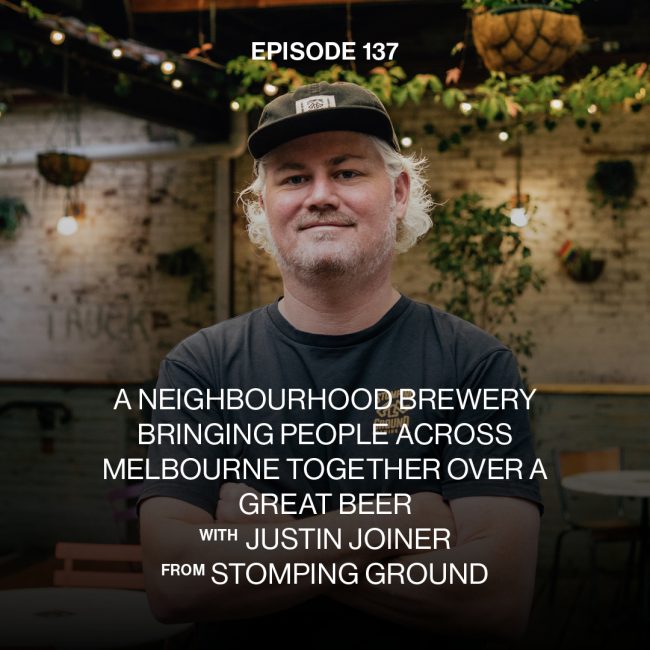 Episode 137 ft Justin Joiner from Stomping Ground Brewing
A neighbourhood brewery bringing people across Melbourne together over a great beer with Justin Joiner from Stomping Ground Brewing
Justin Joiner is a hospitality professional with more than 20 years of venue management experience here and in the UK, working in a wide range of businesses from fine dining to bars and pubs. He has been involved in the Australian craft beer industry since managing the first James Squire Brewhouse in the early 2000s in Melbourne. He was the venue manager of Melbourne's pioneering craft beer venue, The Local Taphouse for its first 8 years, and operations manager of GABS Beer, Cider and Food Festival before partnering with Steve Jeffares and Guy Greenstone to establish Stomping Ground Brewing Co in 2016.
Justin's role within Stomping Ground Brewing Co includes overseeing venue operations, people & culture and external events and activations.
In this podcast we talk about when Justin first fell in love with craft beer, how he and the Stomping Ground team supported their workers in 2020, how the range evolves and stays different, and their new facility to open up this year in Moorabbin in Melbourne's southern suburbs. Even if you aren't a craft beer drinker you will absolutely love this podcast and the generosity and humbleness that Justin projects.
Connect with Stomping Ground here: https://www.stompingground.beer/
Connect with us here at POH here: https://www.instagram.com/principle_of_hospitality/
—
Send in a voice message: https://anchor.fm/principle-of-hospitality/message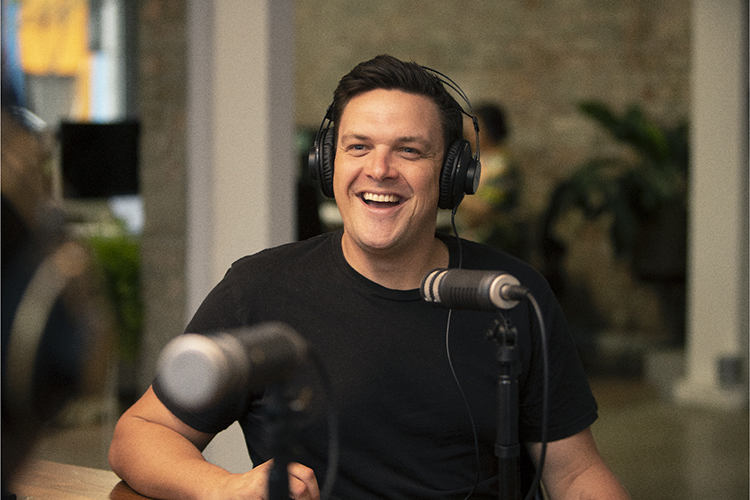 Shaun de Vries
Co-Founder & Host