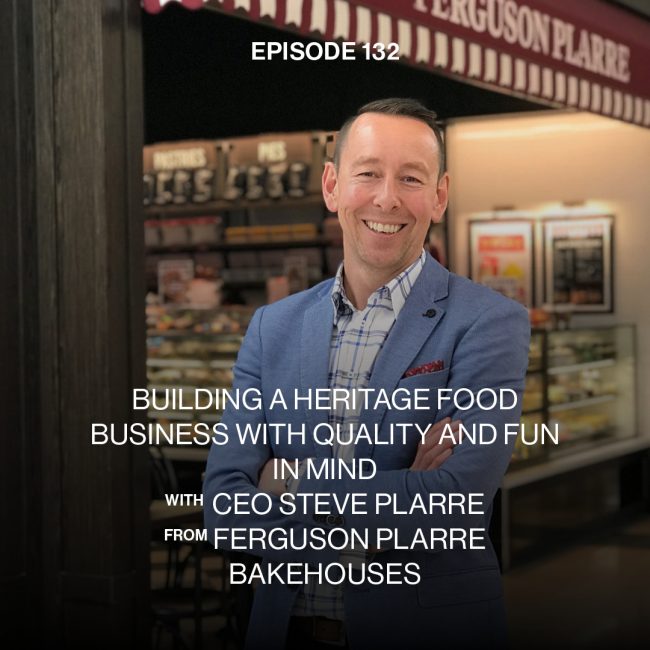 Episode 132 ft CEO Steve Plarre from Ferguson Plarre Bakehouses
Building a heritage food business with quality and fun in mind with CEO Steve Plarre, from Ferguson Plarre Bakehouses Steve Plarre is the CEO of the century-old Ferguson Plarre Bakehouses retail bakery chain. He is a 4th generation Aussie retailer & baker in a business that has navigated two World Wars, The Great Depression and his own multi-generational family challenges…and now a global pandemic!
His forefathers count the Queen of England and the President of the USA as past customers. Ferguson Plarre is still very much family owned & operated with 85 stores and a large bakery that crafts well over 100,000 cakes & savouries weekly.
In this podcast we chat about how he, his family and the greater team have built a brand that has been consistent for delivering quality and positive moments for its customers for over 130 years, how the pandemic has allowed him to think differently about their brand, and the growth opportunities moving forward.
It is exciting times for the brand and it was great to capture this moment in their history as we discuss the strategy needed for a heritage brand to keep delivering success.
Check out more about Ferguson Plarre here: https://www.fergusonplarre.com.au/
As always please reach out to us here:
https://www.openpantryconsulting.com/
—
Send in a voice message: https://anchor.fm/principle-of-hospitality/message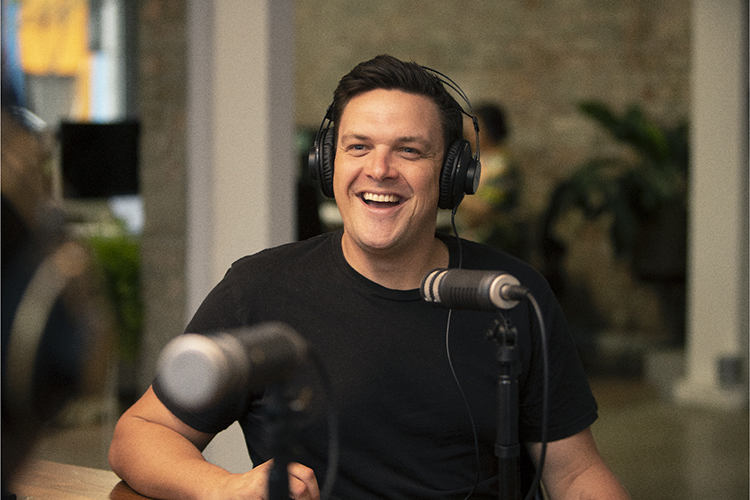 Shaun de Vries
Co-Founder & Host