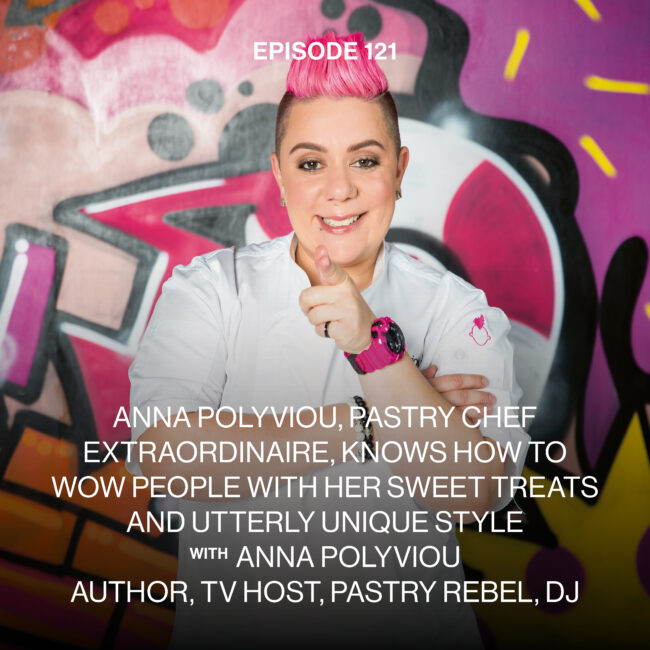 Episode 121 ft Anna Polyviou: Author, TV Host, Pastry Rebel and DJ
Anna Polyviou, pastry chef extraordinaire, knows how to wow people with her sweet treats and utterly unique style.
The award-winning Punk Princess of Pastry is known for her wacky, eccentric, imaginative and out-of this-world sweet creations. Anna's quirky urban street style, distinctive hot pink mohawk and super fun and approachable personality make her a hit with kids and adults alike. Anna began her career at The Sofitel Hotel in Melbourne where she won the "Best Apprentice in Victoria" competition run by Les Toques Blanc and was awarded a scholarship to work anywhere in the world to further her cooking career. She followed her dreams to London where she worked at Claridge's Hotel, which was regularly awarded the best hotel in England. While in London, Anna also had the opportunity to work under two extraordinary pastry chefs: Miss Julie Sharp (UK's best Pastry Chef, 2004) and Nick Paterson who was awarded the same prize two years later.
Anna entered and won many competitions, including the Nadell Trophy (Dessert of the Year) and the Culinary Academy Award of Excellence for pastry, which took her to Paris to work with Chef Pierre Herme at Pierre Herme Patisserie at Rue Bonaparte. On returning to Australia as Creative Director of Pastry at Shangri-La Hotel, Anna became a driving force behind the revolution of patisserie in hotels across the country. She created fun dessert activations at a sensational scale and her sell-out Dessert Degustation and high teas put the Shangri-La on the culinary map in Australia.
Anna is a regular presenter and host on network television in Australia. She appeared alongside Tom Parker Bowles and Matt Moran in the prime-time reality series Family Food Fight (Nine) and has appeared on MasterChef Australia (Ten), wowing the judges and stumping the contestants with her challenging and amazing desserts. She has also appeared on Everyday Gourmet, Studio Ten, My Market Kitchen, and The Living Room. A colourful cookbook author, Anna launched her first book Sweet Street in May 2018 (Murdoch), and it sold out within weeks. Her second book Kids' Corner (Bauer) was released in November 2019.
Anna's Website Principle of Hospitality Website Principle of Hospitality Instagram
—
Send in a voice message: https://anchor.fm/principle-of-hospitality/message
Meet your hosts: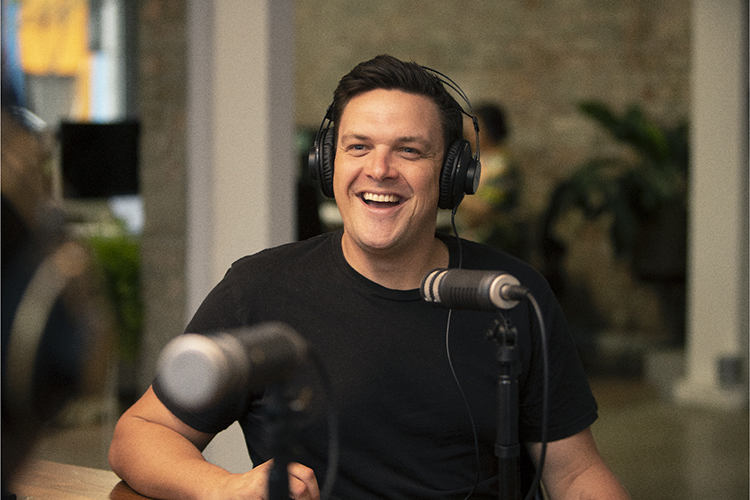 Shaun de Vries
Co-Founder & Host