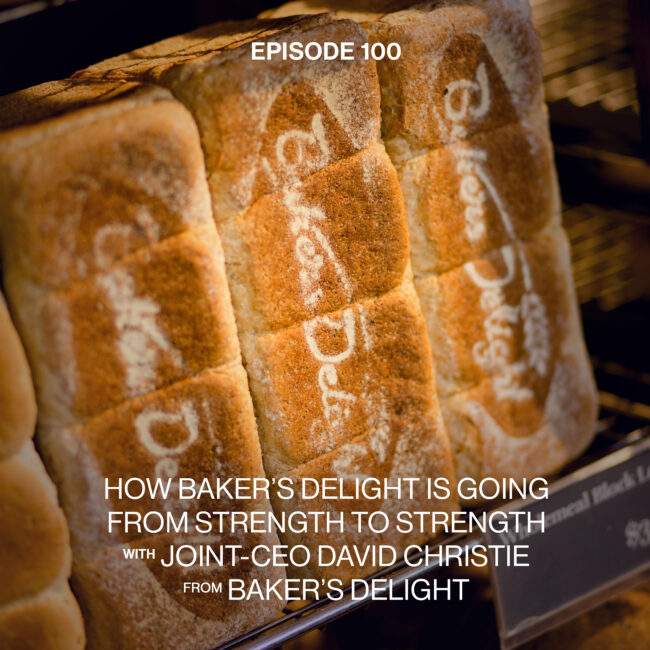 Episode 100 ft Dave Christie from Bakers Delight
How Bakers Delight, one of the biggest fresh bread retailers is going from strength to strength on it 40th Birthday with Joint-CEO David Christie
David is the Joint CEO of Bakers Delight, a retail bakery business with over 600 locations across Australia, New Zealand, Canada and USA.  He grew up in southern Africa and studied Literature at the University of Cape Town, before receiving his 'real' education within the restaurant industry.David was first bitten by the baking bug in 2004 while travelling through Canada with his girlfriend (and now wife) Elise Gillespie, whose parents had founded the Bakers Delight business in 1980.
Jumping at the opportunity to immerse themselves in a fledgling international business, David and Elise joined Bakers Delight's North American subsidiary, COBS Bread.   David used the opportunity to fully immerse himself in the operation and set out to learn the bakery and retail business from the ground up.
He has lived in six different cities in the US and Canada while expanding the brand and held several key leadership positions in all countries that COBS Bread/Bakers Delight operates in.
In 2012 David and Elise moved to Melbourne to take on General Manager roles for Bakers Delight, overseeing operations in Australia and New Zealand.
In January 2017, David and Elise were appointed Joint CEOs of Bakers Delight in Australia and New Zealand when founders, Roger and Lesley Gillespie chose to step down after 37 years at the helm.  As next-generation representatives with a passion for product innovation and business expansion, their appointment has kick-started an exciting new era for the family-owned business.
Please find out more about Bakers Delight here:
Send in a voice message: https://anchor.fm/principle-of-hospitality/message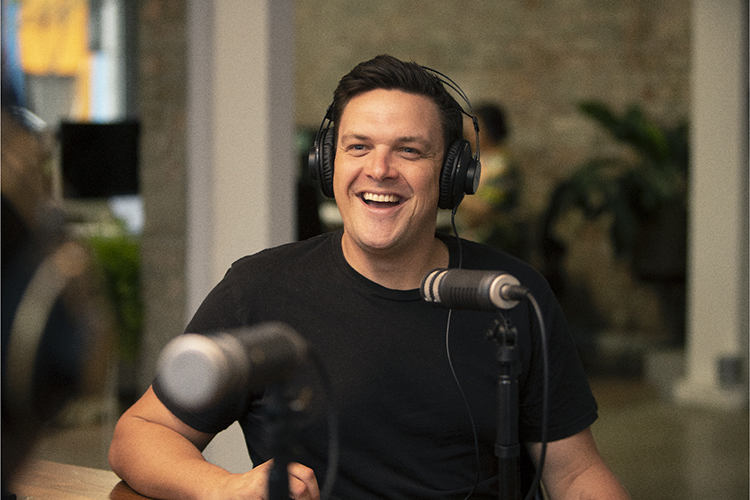 Shaun de Vries
Co-Founder & Host